Brymore School has a 110 acre farm, making it one of the largest school farms in the country. The livestock on the farm includes a dairy herd, beef animals, pig herd including pedigree rare breeds, poultry and a flock of ewes with lambs. Cropping is mainly designed for the dairy herd, but as many other crops as possible are grown on a small scale in the farm or gardens.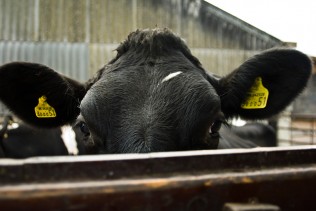 What makes the farm at Brymore unique is that it is run by the students themselves, overseen by the Farm Manager Paul Kingston. Every boy must complete farm duties each term starting at 6.30am every morning and again after school, overseen by senior students known as Heads of Department. Milking, feeding, scraping out, fence making, hedge laying, tractor driving (all students must take a test), chainsawing (older students only), cattle showing and livestock management are all activities carried out by the students.
Students are taught beyond gaining qualifications (although results are outstanding) and we ensure our practice meets industrial standards, whilst maintaining financial autonomy on the farm. Our milk is sold through Dairy Crest, and our meat and eggs are sold through the farm shop and at the nearby Blackmore Farm. The farm, along with the gardens, form the backbone of the schools aim of instilling responsibility within the students to prepare them for the world of work, both within the land based sector and beyond.