Brymore is a small and friendly school, yet discipline is firm, and we make no apologies for it being so. With farm machinery, workshops, ponds and animals on site, strict adherence to behaviour rules and safety measures must be maintained. This, coupled with the realisation that Brymore is also where students live, means that an ability to work with one another is essential.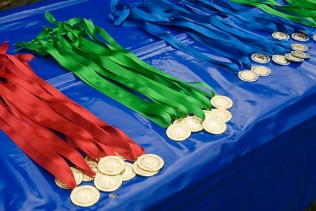 The ethos of always giving your best is one that is rewarded, not only for the individual but each individual contributes to the success of their pastoral house (Galsworthy, Taylor, Walker). The house system is fiercely competitive, with a variety of sporting competitions and academic achievements all contributing to the FOBSA shield at the end of the year. There is an annual leaver's service, attended by the whole school and Year 11 parents, where students are rewarded for their three years at Brymore. There is also an annual awards ceremony, attended by all parents, where individuals are rewarded for hard work and achievement across all academic subjects, and sporting trophies are presented. It is also possible to attain the coveted school colours, awarded for rugby, hockey or cricket for those that have completed the required number of Chad's Hill runs, attended sufficient practices and represented the school.
In class students receive merits for good work or effort and commendations for exceptional performance. Weekly assemblies celebrate this success, along with completing a set number of Chad's Hill runs, sporting achievement, representing the school or success in other areas such as agriculture or various competitions. They accrue points for their success in all areas which lead to badges that are worn on the blazer to represent their achievements.