Mr Alex Wright – International Race Walker
After leaving Brymore in 2008 Alex went on to study at Merrist Wood College where he continued an animal care course. During this year Alex also undertook a weekend course set up for elite athletes that helped him to learn more about what it takes to become successful in sport, at the end of the course he was awarded an Advanced Apprenticeship in Sporting Excellence (AASE).
Alex moved to Leeds to continue his training at the newly opened National Race Walking Centre and also enrolled at the Leeds Metropolitan University studying for an FdSc in Sports performance. Within his first year Alex had made the England team for the Commonwealth Games in Delhi, which he describes as 'a fantastic experience for me.'
In 2011 Alex was offered the chance to train with some of the world's best race walkers as part of an altitude study at the Australia Institute of Sport in Canberra. After 2 months there he returned to the Northern Hemisphere to compete in the 20k race walk in Lugano in Switzerland where he gained the qualifying time for the European Race Walking Cup in Portugal where he placed a very respectable 26th.
2012 saw the biggest aim of Alex's professional life to date with the build up to the London Olympic Games only narrowly missing out on a qualifying place but giving it his all in some very testing conditions.
Alex says of his time at the school 'I will always be grateful for the opportunities that Brymore has allowed me to have, not just in sport, but in everything I do. My time there has given me so many fantastic memories and I am immensely proud to have been part of such a unique and special school.'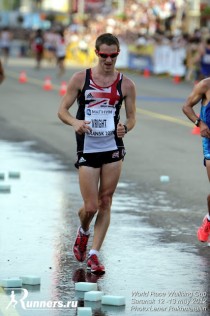 Mr Robert Watts – Director of Boarding at Brymore School
On leaving Brymore, Rob continued his education at the Colston School where he took his A-Levels before undertaking a gap year travelling to destinations such as Australia, New Zealand, South Africa and Hawaii. On his return Rob enlisted on a BA (Hons) course in Sport and Exercise Science and came away with a first class degree from the University of Wales. Rob was then offered a role as Head of Boys Boarding at an International boarding school in Toronto, Canada – which gave him an excellent grounding for the job he currently does. Rob returned to the UK and worked as a Community Sports Coach with schools in Somerset before undertaking his PGCE qualification at the University of Southampton which led him to a job at a boarding school near Bristol where he taught for four years before his return to Brymore.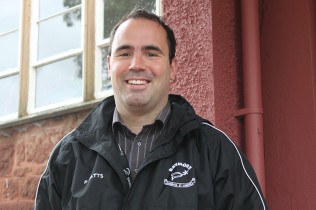 Mr Bradley Harris – Blacksmith
Bradley started as a boarder at Brymore in 1992 and stayed right through into Year 12 to study Sheet Metal Fabrication. Bradley then went on to become an Apprentice Blacksmith for some period of time before winning a scholarship to undertake Blacksmithing at Herefordshire College of Technology. Following this Bradley spent over two years as a Swordsmith before starting his own Blacksmithing business 8 years ago. Bradley has also spent over 12 years teaching Brymore Boys the art of Blacksmithing imparting a huge amount of his knowledge to them along the way.