The school operates six days a week with a full working day on a Saturday with timetabled classes in the morning and a choice of extra -curricular activities in the afternoon. In Years 7,8 and 9 students are streamed for most subjects before being set more closely in Years 10 and 11 according to their ability.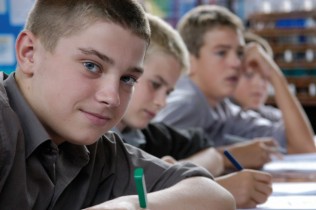 Students are set separately in English, maths and science. Class sizes are relatively small (can be as little as 16 pupils) with a learning support assistant in many classes. In practical subjects there can be as many as four adults working with one class.
Students in Year 7, 8 and 9  follow a core curriculum of English, mathematics, science, geography, history, agriculture, horticulture, drama, music, art, religious education, design and technology, information technology, physical education, games and personal, social and health education. All Yr7 students study cookery on rotation as well as taking part in the Brymore 'forest school'. The taught curriculum is supplemented heavily by a vast range of extra-curricular activities, which can be viewed in the activity section of the website.
In years 10 and 11 there are four CORE subjects, which all students study, regardless of their option choices. These are:
English (including English Literature), Maths, Science and Design Technology
Students have the option to choose four further subjects from the following list:
History, Geography, ICT, PE, Art, Engineering, Business Studies, Agriculture and Horticulture (combined in the Land Based Technical Award).
In addition, Brymore offers modern foreign languages and separate sciences, where a sufficient number of students wish to take them.
Students continue lessons in physical education, games and PSHRE. In Year 12 students are able to study any of the huge range of courses on offer at Bridgwater College with many choosing to study at the Cannington centre.